Integrating Xero with Friendly Manager
Friendly Manager has partnered with Xero accounting software to make your club administration and accounting elegant, simple, effective, and affordable.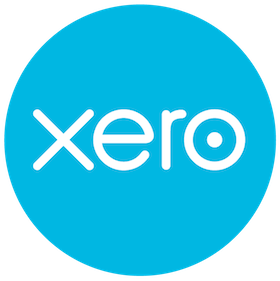 How Xero works with your club
Pairing Friendly Manager with Xero just makes sense. Your transactions and fees syncrhonise between the systems with a click of a button.

Xero also offers a 25% discount for non-profit organisations!*
Check out the video to see exactly how it works...

*Proof of non-profit status required
Frequently Asked Xero Questions
How does it work ?
After connecting Friendly Manager and Xero it's as simple as 1, 2, 3.
Create a fee/transaction in Friendly Manager

Click the Sync button

Wait 5 seconds and you're done
It's that easy – your club fees and payments are now up to date. And your club members can now see the transactions that are relevant for them.
How much does it cost?
Nothing. Xero integration is free and there is no extra charge. Fees for subscribing to Xero can be found HERE.
Do I need technical skills to make this work?
No, not at all. Integration with Friendly Manager is designed to be extremely simple - as simple as clicking a button.
Where to next?
Friendly Manager goes beyond managing club transactions for fees and subscriptions.
Management of venue bookings uniforms, equipment and resources an online shop for you club merchandise, and more – all Friendly Manager financial transactions integrate with Xero.
What is Xero?
Xero is one of the fastest growing Software as a Service companies globally. Founded in New Zealand, it now employs more than 2,500 people in 20 offices around the globe, and has won numerous international awards.
Xero actually makes it fun to do your accounts. Xero is not only beautiful to use, it's designed to make accounting simple, effective & affordable.
Why we chose Xero
We love working with the Xero system and use it for our internal accounts.
There is no installation or updates required – just like Friendly Manager, it's all in the cloud.
Bank transactions feed directly to Xero for simple and fast reconciliation.
It just makes sense!
Don't have Xero? - sign up for a FREE 30 day trial