Run a holiday programme, the simple way
Friendly Manager provides a great admin structure to launch a holiday programme from. Get registrations and payment easily, contact attendees and volunteers, and take all the difficulty of communicating with people, out of it!

Public registrations
With secure online registration, managing holiday programme attendance and groups is easy. Both team members and public can register online.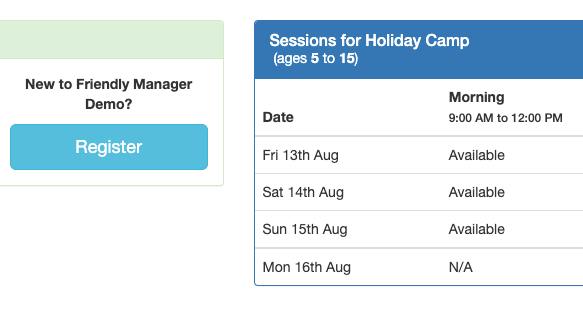 Bulk booking pricing
Create special price discounts for bulk booking which can be applied automatically at registration and payment point.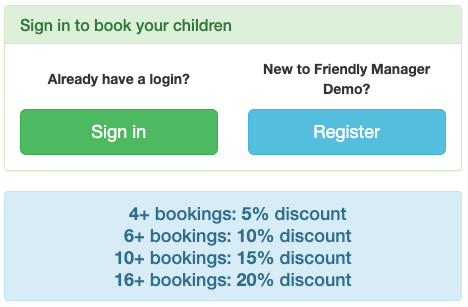 Reports
Friendly Manager provides easily accessible reports for your team, to manage attendance and reporting requirements. These can be easily shared electronically, or printed.