Venue bookings
Lots of teams or groups to manage? Friendly Manager makes it simple to to allocate and book spaces for all your matches, classes or private bookings.

Personal bookings
If you allow your venue and spaces to be hired by the public, Friendly Manager provides a simple way to do that, through the app. Get bookings and payments all done on app or online.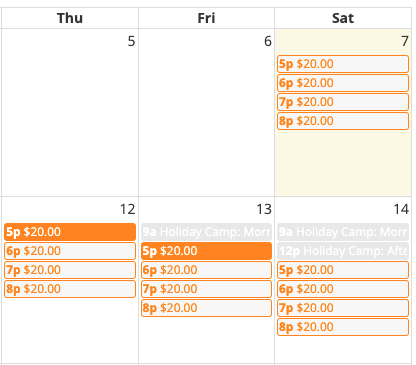 Booking calendar
With a real-time booking calendar on the Friendly Manager app, you can book a space anytime, from anywhere - no need to check with admin.
Friendly Manager also syncs with the match schedule tool, so all season matches are automatically booked into the calendar.
If your club requires, private bookings can also be made for parties etc.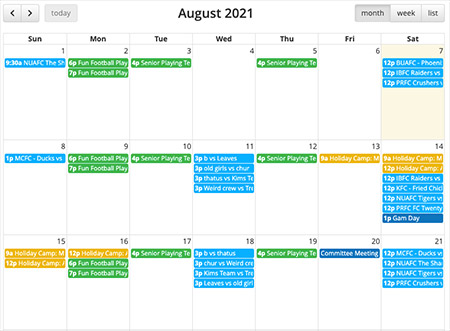 Coach bookings
Extra practice? No worries. Your coaches also have the ability to book venues and spaces themselves on the Friendly Manager app. An ideal feature if your coaches or teachers also offer one-on-one sessions.